They say some things are just in people and that thing for Korri Bethel,an American Hip Hop
artist, is music. With so many pioneers(Uncle Luke,Trick Daddy, Ian Richards,and Mickey
Rourke)coming out of Liberty City, Fl, why would anyone think less of Bethel. He was first
introduced to that inner thing through singing in church as a kid. Then coached and molded by a
family friend that had a band, recording his first song around 13. Unfortunately later that year he
moved to Atlanta where he eventually settled in the Pointer Ridge Collge Park area. Little did
young Bethel know that this move would ultimately help culminate the seed already planted in
the inexperienced trailblazer.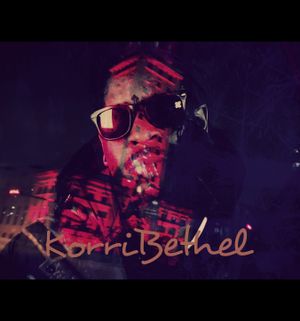 Bethel first teamed up with Big South Entertainment, who also at
the time housed rapper Snappin Kirk(later came to be known as Alley Boy). Then he moved on
to create with Red Dot Entertainment where he also became cool with up and coming artist
Young Ralph. Now the skills were up to par and the work ethic was there, but the focus on the
movement was lacking. However,the far away influence of middle school friend, Usher
Raymond, continued to inspire Bethel, and the constant grind of long time friend,TIP,kept fueling
him. So Bethel, in his entrepreneurial spirit, created his own clothing apparel,Gas Money
Clothing, while music tugged away inside. Bethel knowing a boost was needed musically,
reached out to long time collaborating friend, Carl Brown(NwClr), for a little shot in the arm. The
two worked on a few records but no real project. Along the way, Bethel's voice caught the
attention of up and coming indie label SoNu Records, with whom Brown is signed as an artist.
The two sides met and agreed on the vision of where this great artist should be. Now the rest is
Shady Park history left to be sold not told.